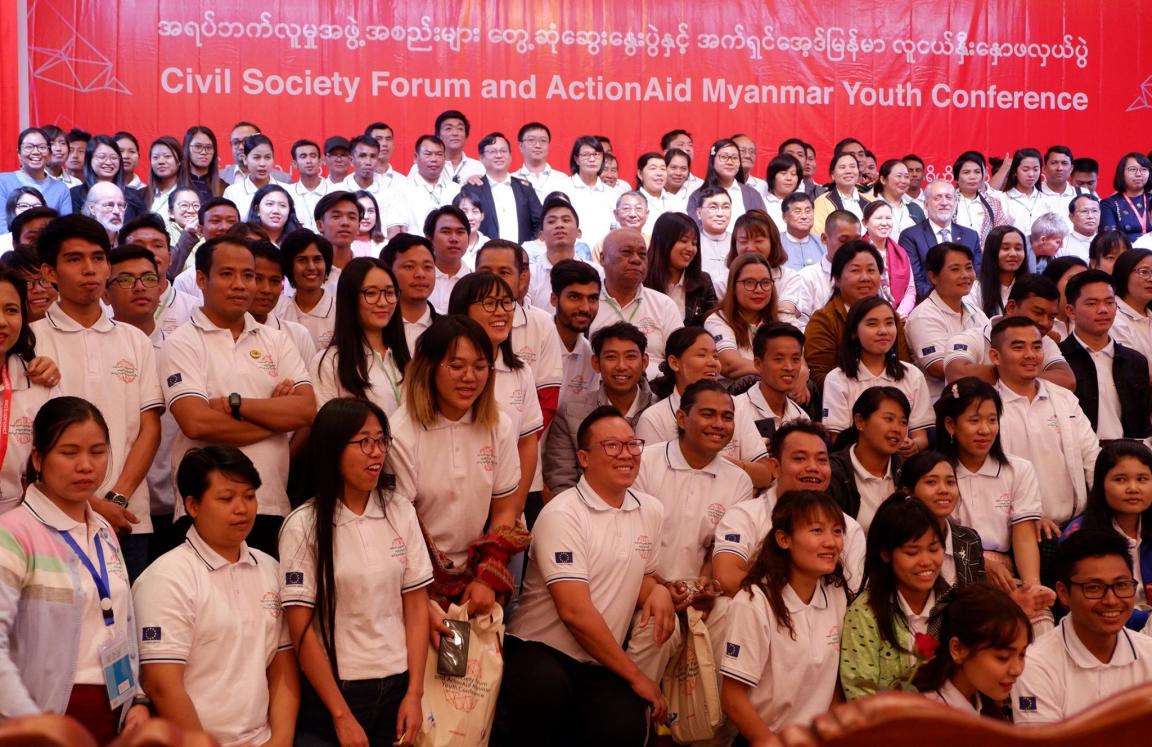 Representative and inclusive democracies and equal societies are important for a just world, but civic space is shrinking and regressive taxation is keeping people in poverty.
Strengthening civil society participation and action:
As a part of the emerging civil society sector in the country, AAM works to build civil society institutions capacity, collaboration and influence. AAM focus our work and support on women's and young people's organisations and social movements.
A just and democratic governance:
AAM supports the democratic transition in Myanmar, focusing particularly in people's side, but also by working closely with local authorities at township and village tract level. In the localities where we work, AAM will strengthen people's platforms and capacity for participation, particularly in favour of poor and excluded women and young people.
Basic services and social protection:
AAM advocates for the transfer of resources (public expenditure) from central government for gender responsive and affordable public services (particularly education and health) and social protection entitlements. This is our priority with regards to the Myanmar redistribution agenda.